Which Bridal Hairstyle Should Jessica Biel Pick?
While promoting her latest flick "Total Recall," bride-to-be Jessica Biel seems to be using the red carpet to test out her wedding day style. Not only has the actress worn a slew of drastically different white gowns, but she's also displayed some dreamy hairdos as well.

The thing that's so great about each look is the simplicity. We're talking less than 5 minutes to create any of them. Which is definitely a hint that Biel is probably going to be a low-maintenance bride. To help her keep that simple look going we rounded up the top three hairstyles we think she'd wear on her wedding day. Check out our favorites and as a bonus get a little bridal inspiration for your own nuptials.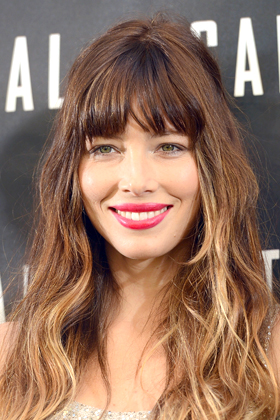 Half up, half-down These beachy waves are perfect for any boho bride. Plus, the overall textured effect keeps her bangs from looking too blunt. To make this work with a veil or floral wreath, create extra volume at the crown by tying up a large section of hair in the back.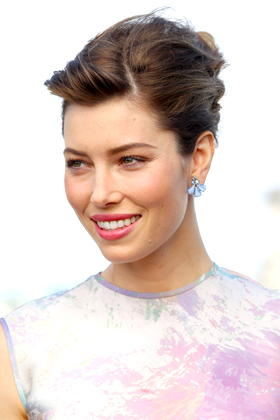 Undone updo Achieving that perfectly mussed-up effect is easier than you think. Biel got it done by creating a crooked-on-purpose part and pulling out face-framing hair pieces. Then she kept the simple vibe going in the back by tying her hair into a neatly twisted knot.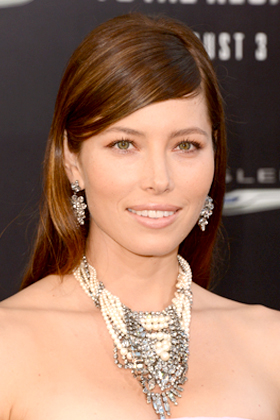 Slicked-back If you're looking for a chic way wear your hair down and hide your bangs --this effect is your answer. Biel perfected the slicked-back trick by opting for pin-straight hair and creating a deep left part. Her hair looked uber polished but not stiff. Now, share which is your favorite for Biel (or for yourself)?